Here you can download some of the fonts that I have made. All fonts are freeware unless otherwise noted. You are free to use them for any purpose (except of course modifying them and claiming them as your own), but I also like to know where my fonts are being used so I can see them in action! Feel free to contact me with any comments or suggestions.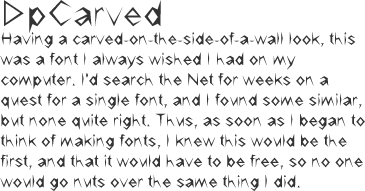 Click here to download Carved


Click here to download JdCrystal Decay
This is an incomplete preview version, but most of the letters are finished. Once I've finished the font I'll put the full version here instead. I just recently found the original source files for this font, so I may finish it within the next few months.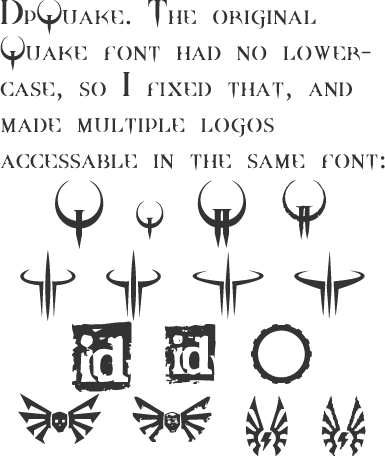 Click here to download JdQuake 2.3
Read the included text file for information on using the special characters.